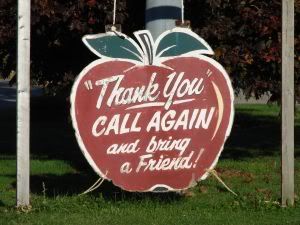 Can I say it now?  You guys blew me away!  I am amazed at the response that the dkSummer Fun Giveaway received, and is still receiving, as the giveaways run down.  (Some are still open for entry through July 2, 2008.)  It's been a long and exhausting week for me, but some of the most blogging fun I've ever had!  So a great big thank you to all of you for participating!  
I'm posting the winners on the dkSummer Fun Giveaway post as winners respond to their email, so make sure to check your inbox (and your junk mail box too, just in case) for a winner announcement.  
This was so much fun that we won't stop here.  I'm currently working on organizing a health and beauty giveaway that will run sometime in August, so keep your eyes peeled for that.  Also, if you click on the Gimme Recipes! Contest tab at the top of this page, you'll find a contest I somehow accidentally started during the dkSummer Fun Giveaway madness.  I say "accidentally" because I had the idea and got it up and running before I knew what hit me!  I'll post more info on that one later.
There is so much more coming along for dkMommy Spot, and I wish I could tell you all right now, but I'll be patient and wait a little longer.  In the meantime, keep your eyes peeled for more giveaways, natural remedies, recipes, and big surprises!  And again, a great big thanks to each and every one of you who have taken the time to visit my site, subscribe, and support what I'm doing.  I'm truly amazed.  Now, if you'll excuse me, I must go for a tissue because it's getting a little misty in here…