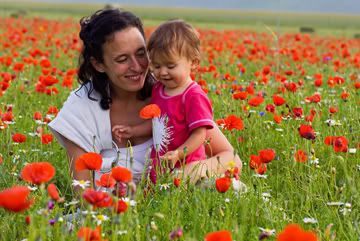 For a long time I had a plastic set of salad tongs in my kitchen.  I didn't like that they were plastic, but I was unable to find a decent replacement.  When they broke, I kept using the things.  But I've finally been able to replace them with something decent:  Bambu tongs sent from Free Market Organics.  The tongs are made of 100% organic bamboo and will last me a lifetime.  I remember when I was growing up, my mother used to buy bamboo utensils from the local Asian food store.  Of course, way back then, we had not idea if they were made of organic bamboo, but she bought them because they lasted.  She still has them!  So I'm always happy to add bamboo cooking utensils to my kitchen.
The best part of the Bambu utensils is the store they come from:  Free Market Organics.  This is just the type of online store I love to recommend to you because they have a true sense of responsibility to their customers to make sure the products they carry are absolutely safe and chemical free.  Take for instance the care they've put into choosing which stainless steel water bottles to carry.  Amelia at Free Market Organics has been on a dedicated mission to figure out which ones are safer.  It's exactly the kind of nitty-gritty research I like to dig into around here.  So whether you're in the market for organic clothing or cute recycled notecards, Free Market Organics assures you get the very best chemical free solution. 
So now you want my salad tongs, huh?  Ain't gonna happen. But I do have an extra one for a dkMommy Spot reader! Read on and learn how to get your own…
4 Ways to Win: 
1.) Visit the Free Market Organics site and take a look around.  Come back here and tell me something you liked or learned during your visit.  Remember, leave an interesting comment.  If I cannot contact the winner, you might be chosen instead based on your comment.
2.) Email subscribers are entered into this and all future giveaways, for as long as their subscription is active. Just click here: Subscribe to dkMommy Spot by Email (Please make sure to verify your Feedburner subscription by responding to the email they send you. If you do not receive it, check your junk mail. Only verified subscriptions are entered for all the giveaways.)
3.) Blog about this giveaway on your blog with a link back to this post.  Come back and leave me a Comment with a link to your blog post.
4.)  Yes, there's a #4 now!  It is NOT required to enter, but if you purchase something from Free Market Organics, come back and let me know.  I will throw your name in the hat again.
Feel free to do all four, and you have four entries to win! You have until midnight EST on Friday, August 2, 2008, to enter.
Get 10% off your purchase at Free Market Organics with this coupon code: dkmommy
Check here for other current giveaways at dkMommy Spot.