How to Make Your Own Muscle Liniment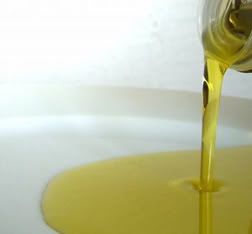 Whether the kids' muscles ache from a day of lugging all those new school books or you're just plain worn out after straightening the kid-free house, you'll need something around for those tired muscles.  Nothing could be easier than learning how to make your own muscle liniment.  You won't even have to show up for class.
This liniment recipe is a hot one, and it takes nothing more than what you probably already have in the kitchen cupboards.  Simply take 1 teaspoon of cayenne pepper and add it to 2 ounces of olive oil.  I use a little egg whisker to blend it all together.  If you're able to let it sit for at least a few days, it'll work better, but if you're aching to use it right away, that's okay too.  Just make sure it's well blended.  That's it.  I told you it was easy to learn how to make your own muscle liniment!  Now you're ready to rub away the aches and pains.  But please make sure to wash your hands thoroughly after every use or I'll have to tell you how to make your own eye wash next.